Furniture Refinishing & Restoration
Throughout our lives, we take so many things for granted. Oftentimes, it is something that has always been there but we forget how important and lucky we are to have it. These are the things in the background of lives that we miss only when they are gone.
If there is anything that is truly taken for granted, it is our furniture. Starting in an apartment, home, or office area, buying furniture is a way to fill up space and enhance the comfort of the people.
Moreover though, in some cases, it becomes an expression of the style and individuality of the people who own it.
Whatever the case may be, there may come a time when these important fixtures come to the end of their road. Instead of looking for a new piece of furniture that is the exact fit and feel of your previous one, Restore with Design can simply help with a little furniture restoration.
Why Restore Furniture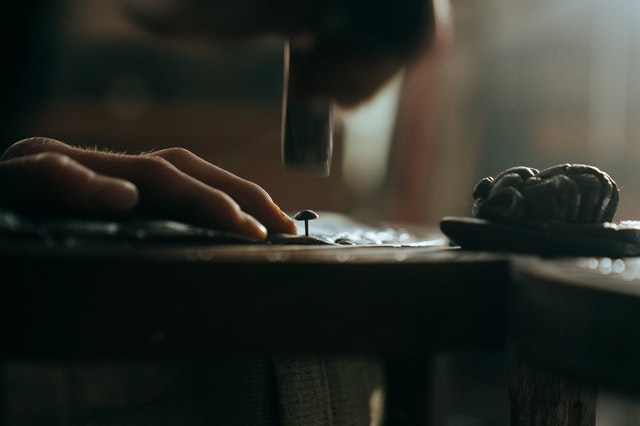 The most common question asked is why do I need to restore furniture in the first place? Why not just buy a new piece? There are actually several reasons why furniture restoration is the more ideal choice.
Affordability
The first and probably most important reason is affordability. If you have ever bought a piece of furniture or even just walked around a furniture store, you'll know that they are quite the investment.
The fact is that fixing and restoring furniture is still more affordable than purchasing new ones. That is extra money in your pocket for something else you may want or to save for a rainy day.
In restoring furniture, you also get to continue growing with the furniture that has been with you for years. The sentimentality is in the wood, in the cushions, in the memories that you have had with that piece of furniture.
Antiques don't need to rust away or break down. They can be repaired for more use.
Helping the Environment
Furniture restoration is also more environment-friendly than purchasing furniture. Certain tests have shown that restoration instead of purchasing can significantly help reduce your carbon footprint.
The process for making new furniture can potentially release over 1000 times more carbon dioxide than just restoring it.
Evolving with the Times
There are some pieces of furniture that do have sentimental value. However, that doesn't mean that it should look sentimental as well.
Restoration allows for you to evolve your furniture with the times. You can use it as an opportunity to change its style to a fresher look.
Why Choose Restore with Design?
Whether it be commercial, retail, or residential clients, Restore with Design has worked with various pieces of furniture and restored them to a satisfying finish. We offer complete furniture design, replication, and repairing services.
For Restore with Design, it's more than just simple repairing. In some cases, it is about preserving the memories of a piece of furniture.
Family heirlooms hold a lot of history and meaning for people. We understand how important it is and always strive to bring it back to its former glory, or repurpose it into a unique treasure that will be handed for more generations to come.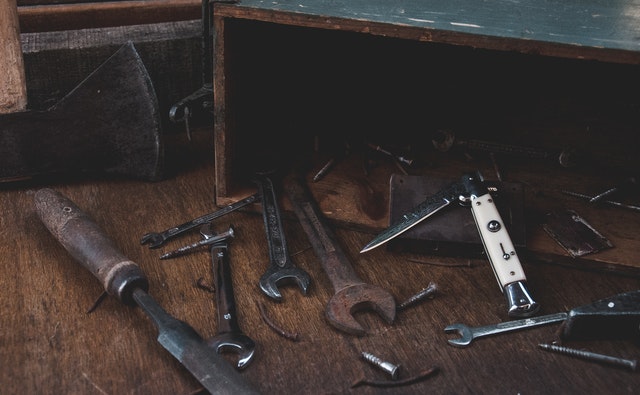 Apart from that, here's a partial list of the many furniture restoration services that we offer:
We can strip and refinish furniture, whether antique or modern. If your furniture has been damaged by nature's forces, we can easily restore those wood finishes. Restore with Design stands as the only restoration shop to offer state-of-the-art, automotive downdraft finish spray booths that ensure superior quality.
We offer custom furniture painting, allowing your furniture to match your decor and take on a new fresh appearance.
Specialty paint finishes include rub-throughs, distressing, or crackle finishes, can offer your furniture a distinct rustic or vintage look.
Whether it is a simple repair of wobbly legs or animal damage to the furniture, our craftsperson can sand, do touch-up staining, and even apply clear-coat finishes until the restoration has been completed.
If your chairs have ripped seats or backs, our unique chair caning service can replace these and have them functioning again in no time.
Custom designing and building of collections for your needs.
Free in-home estimates.
Restore with Design's Furniture Restoration
Whether it's repairing a piece of furniture, keeping the memories intact, building new furniture, or whatever you may have in mind, Restore with Design has you covered.
Reach out to us now for any of your furniture restoration needs. The only limit is what you can imagine.
---